Pimp, the latest British thriller funded by Gerard Butler and featuring Danny Dyer (The Business, Human Traffic), Billy Boyd (Lord Of The Rings trilogy), Martin Compston (The Disappearance of Alice Creed, The Damned United) and Robert Cavanah (The Informant, Tomb Raider 2), has licensed four tracks by The Good The Bad for their official soundtrack. Three of the four tracks are taken from TGTB's most recent EP, 'From 005 To 008' available on iTunes.
Exclusive sneak preview of '001' as featured in the film: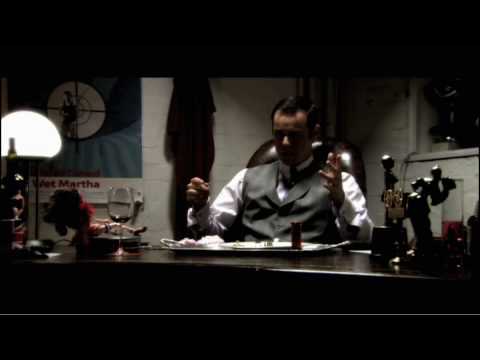 Full soundtrack details here: www.imdb.com
Music Supervision: www.feraltone.co.uk
Multi-platform release schedule:
EDINBURGH PREMIERE: Monday 17th May
GLASGOW PREMIERE: Tuesday 18th May
LONDON PREMIERE: Wednesday 19th May, Odeon Covent Garden and Punk Afterparty
CINEMA RELEASE: Friday 21st May
DVD AND BLU-RAY RELEASE: Monday 24th May
Official Trailer:
Film synopsis:
Working for Stanley (Danny Dyer), Woody (Robert Cavanah) is a pimp, hustler and fixer in Soho's sex industry who agrees to be followed and filmed by a documentary camera crew for one week. However, it soon turns out to be no ordinary week; one of his porn directors is behind schedule, he's kicked out of his apartment for not paying his rent and he's beaten up by his landlord and by Chinese thugs who are encroaching onto Stanley's territory.
These are the least of his problems, though, as he finds out when one of his girls, Petra, goes missing. During his frantic search for her throughout the seductive Soho underworld, Woody soon finds himself starting to question his whole life – a life he now finds is spiralling brutally out of control…
Featuring an explosive cast (including Billy Boyd, Scarlett Alice Johnson, Martin Compston and Barbara Nedeljakova), Pimp is a sexy, exciting and action-packed look at the darker side of London's glamorous and dangerous nightlife.
www.pimpthefilm.com
www.empirecinemas.co.uk
www.facebook.com/pimpfan
www.scratchedinside.com